Many of my women clients ask me what the best multi vitamin is for them. I've researched many different options throughout the years.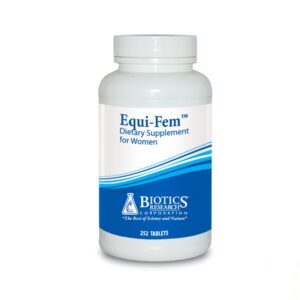 Hands down, the absolute best multi-vitamin for women on the planet is Equi‑Fem. It is recommended as a general female multi, as well as for those having menopausal and peri- menopausal symptoms, such as hot flashes.
Equi‑
Fem is a source of vitamins, minerals (including iron) and glandular components known to support female endocrine function. This means it is a source of B vitamins, magnesium, and zinc in a base of Dong Quai and Black Cohosh. Use Equi-Fem with symptoms of PCOS, PMS, menopausal symptoms, hot flashes, and for general female support. Use two tablets, three times a day with meals. You can get them here. 

Facebook Comments